Hang Tag Tip Time: Weddings
Posted by: Bob Barenholtz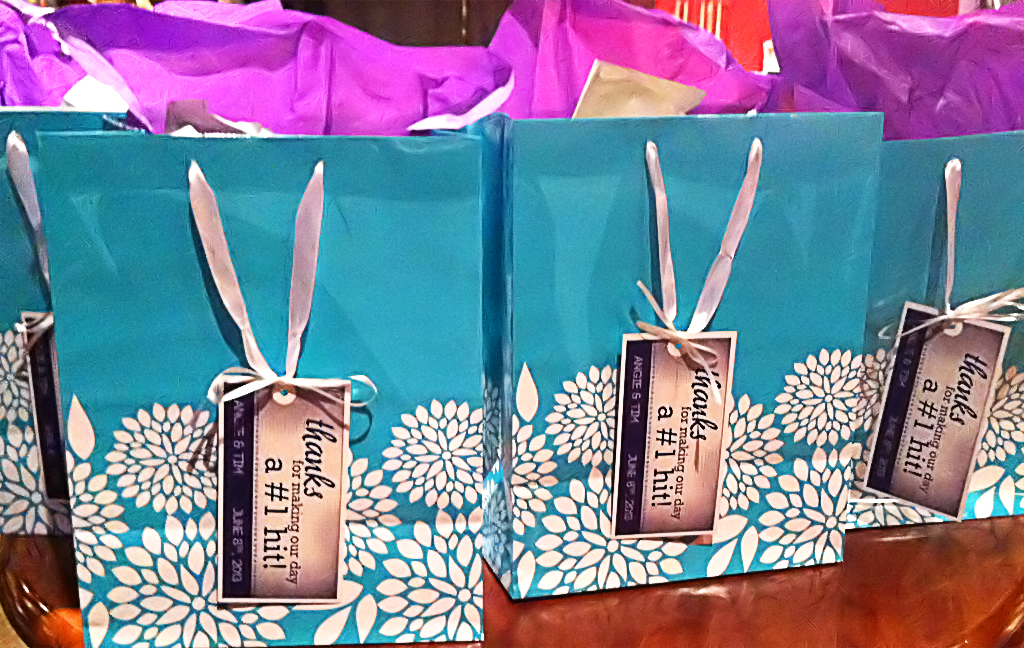 View our Wedding Tags Gallery for more custom tag ideas!
Hang tags aren't just for industrial or retail industries; they can also be used when throwing a party – especially a wedding!
With various size, color, material, reinforcement and attachment options, customizing your wedding tags is easy with St. Louis Tag Co. Keep it simple with square tags or tags with two clipped corners, or jazz it up a bit with custom shapes, such as hearts, butterflies, keys, music notes, dogs…you get the idea.
Below is a list of only a handful of the many ways you can utilize hang tags for a wedding.
Save-the-Dates – recipients can hang this reminder tag anywhere they please
Bottle Tags
Wine
Beer
Champagne
Sparkling Water
Seating Cards – hang on the back of chairs with guests' names
Favor Tags – feature the bride's and groom's names, wedding date and personalized "thank you" message
Bubble Bottles
Sparklers – tied with ribbon and topped with a tag
Favor Bags – bags containing any of the following (and much more) completed with a tag
Candy
Herbs
Peanuts
Magnets
Flower seeds
Cookies
Wine Glass Markers
Bouquet Tags – put the bridesmaids' names on the tags and maybe a sweet personalized message
Decorations – any of the following (and much more)
Wishing Tree – at the reception, have a real, fake or metal tree situated near the entrance, along with a small table that has markers and hang tags for guests to leave the happy couple well wishes
Around Silverware – include the menu on the tags
Garland – string various colored (or one color) tags up at the ceremony and/or reception
Tag, We're It!®