Our standard tags come equipped with two clipped corners, but we offer other cornering options for a more customized tag. Two or four rounded corners and two or four clipped corners are available and we also have the ability to die cut our tags, creating virtually any shape you desire—from die cut door hangers and circular tags, to squared and creatively custom shapes.
Example Tags
Circular Tag
This custom garment tag was created for a boutique selling women's clothing and accessories. The owner needed something completely round and simple that would give her the ability to write in the price, size, etc.
Front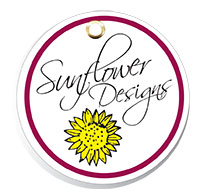 Back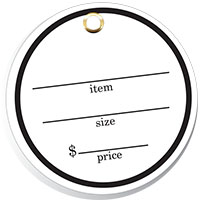 Custom Shape
A clothing company needed this tag, with an unusual customized shape, to promote their new clothing line. Our die cutting capabilities allowed us to create this fist-shaped exactly how the client envisioned.