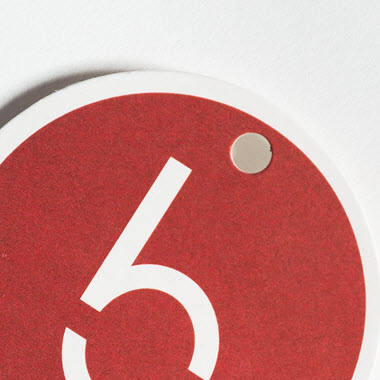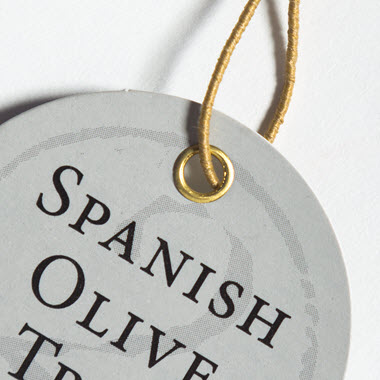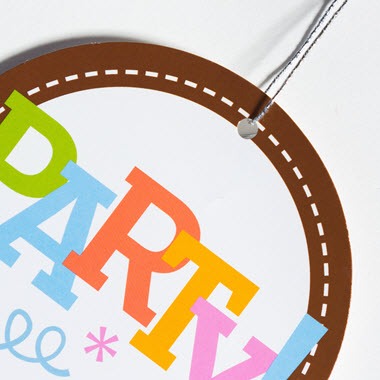 Highlight your company's brand with St. Louis Tag's circular hang tags. Popular for clothing and retail items, wedding favor tags, personalized objects, and so much more, our hang tags with circular corners can add an elegant, special touch to any product or item.
Like our other hang tags, our circular hang tags come in a selection of durable paper in custom sizes, variety bright colors, and matte and gloss finishes. Order with pre-punched holes to add your own ribbon, string or wire attachment to complete your project.
Browse our featured circular hang tags from various industries below for examples and Contact Us today for more information about our custom capabilities.