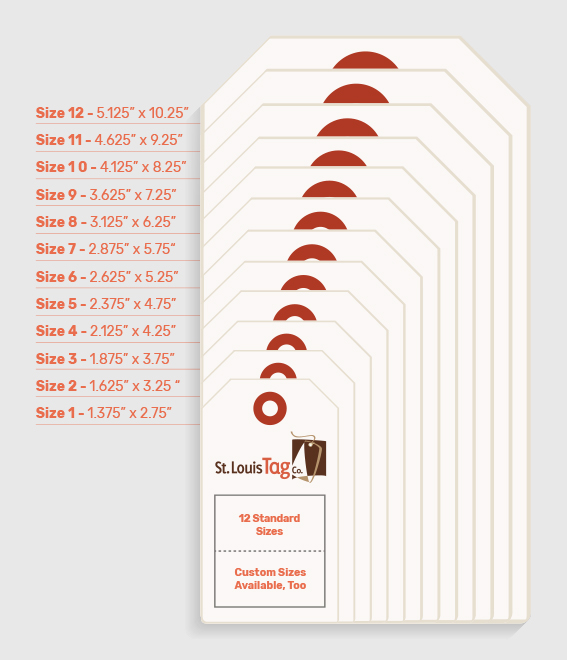 St. Louis Tag manufactures tags in 12 standard sizes available as is or with 2 or 4 clipped or rounded corners, reinforced holes, with wires or strings attached. Custom sizes and specialty die cut tags are also available. Many people choose the size of their tag by finding the closest standard size that will accommodate their content. At St. Louis Tag, with 12 standard sizes, we can easily create other sizes or die cut special shapes for your particular needs.
Standard Tag Sizes
For your convenience, we have listed our 12 standard tag sizes and provided printable PDFs of each tag that can be used as templates for your tag design.
Click on an image below to download a PDF for that size to use as a template. You may also download the All Tag Sizes PDF.