Custom Ready to Rent & Equipment Rental Tags
Managing day-to-day operations is difficult enough as it is, so using ready to rent tags is a no-brainer for maintaining equipment and keeping both customers and personnel safe. Not only do they make it easier to keep track of what equipment needs repairs, but they can also act as proof of maintenance and reduce your liability.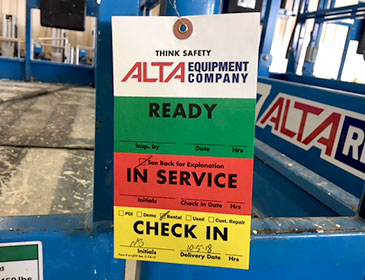 Streamline your equipment check-in and inspection process.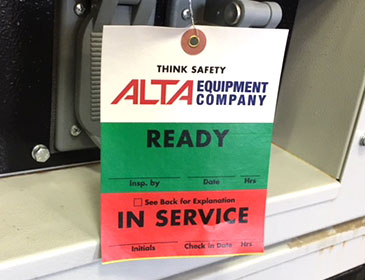 Let customers and personnel know whether equipment is available or needs repairs.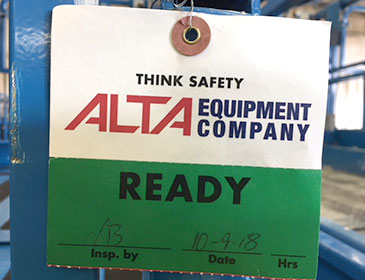 Give customers peace of mind about the rental status of equipment.
What Can Custom Equipment Rental Tags Do for You?
Stock rental tags limit the amount of information that can be recorded and are often lower quality. With custom ready to rent equipment tags, you can create an affordable, high-quality tag that is personalized to your company's equipment and safety standards.
Three-part perforations are another convenient option for indicating the rental status of equipment to customers and personnel. Point-by-point inspection checklists can also be incorporated into the tag design for documenting more specific information.
Custom Tag Features/Options:
Custom Equipment Inspection Checklist
Weather-Resistant Material
Multi-Part Perforation
Double-Sided Printing
Consecutive/Sequential Numbering
Custom Equipment Inspection Checklist
Metal Eyelet Options
Wire, Cotton & String Attachments
Common Applications
Heavy Equipment Rentals
Tool Rentals
Warehouses
Automotive Repair Shops
Distribution Centers
St. Louis Tag has years of experience manufacturing equipment rental tags for a wide range of industries and can offer a variety of materials, shapes and sizes with printing options to suit your specific needs. Contact Us for more information today.