Wiring Options for Hang Tags
Standard Wire Materials
Our most common wire tags feature 12" long 26 gauge galvanized steel wires that are folded and twisted to provide two 6" sections for fastening. 16" long wires and copper wire are also available. Stock wires include:
12" x 26 Gauge Steel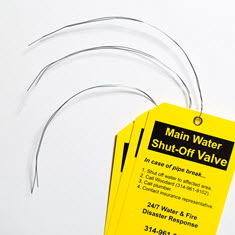 12" x 23 Gauge Steel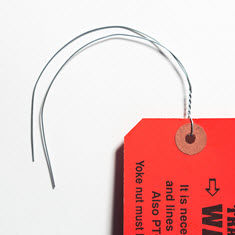 12" x 21 Gauge Steel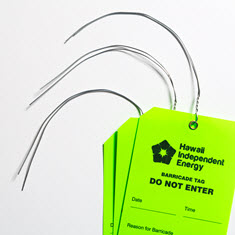 Copper Coated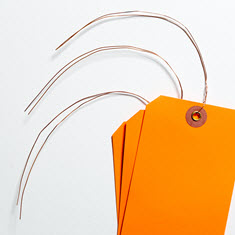 Standard Wiring Method
Twisted Wire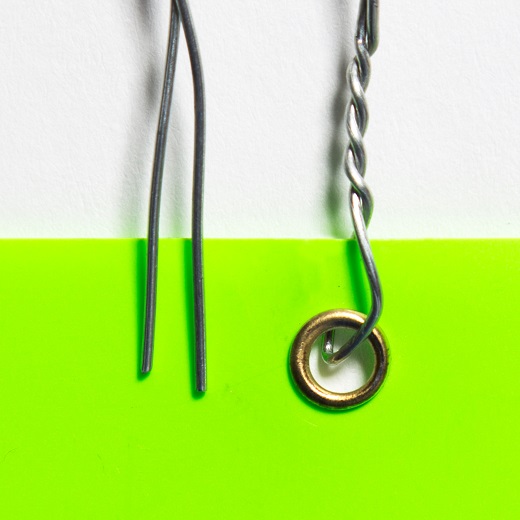 Tags are supplied with wires inserted through holes and twisted with two open ends so that the tag can be easily affixed to application.